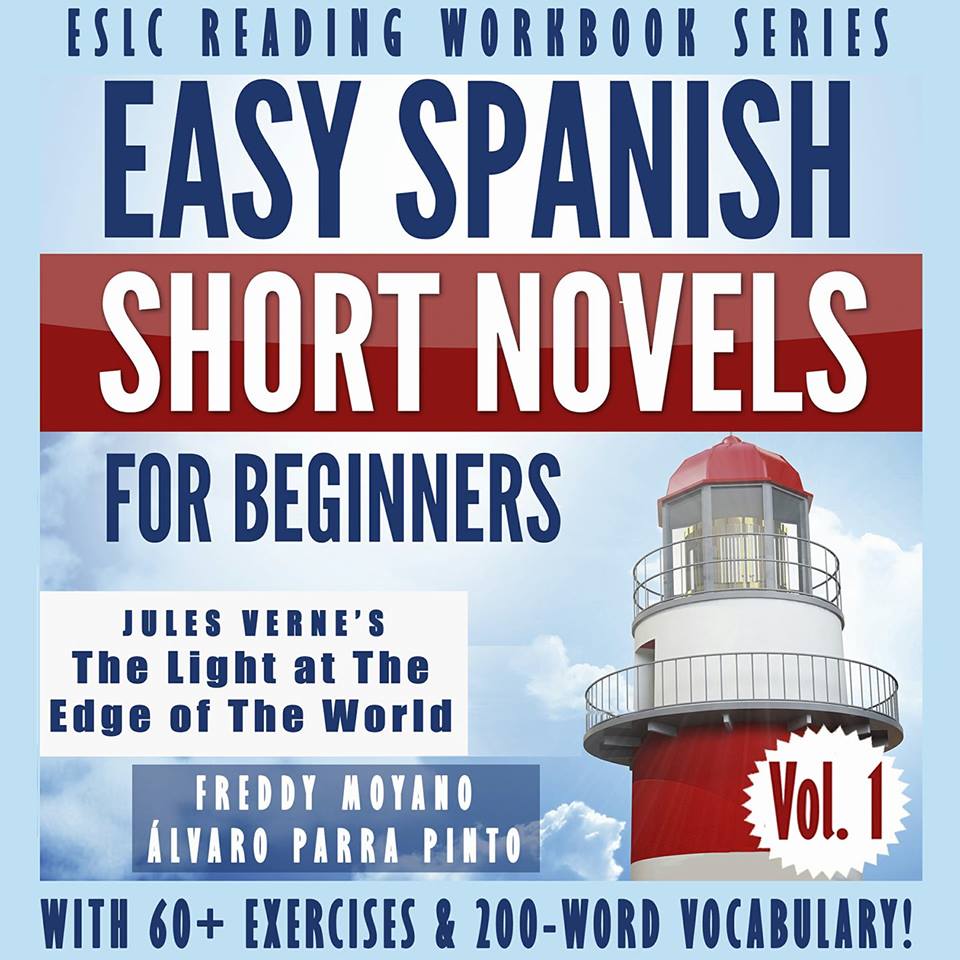 Now available
on Amazon, Audible and iTunes an audiobook narrated by Freddy Moyano for beginner-intermediate Spanish readers/students whose primary language is English. Enjoy an easy read in Spanish of "The Light at the Edge of the World" with vocabulary and practical exercises at the end of each chapter.
We recommend buying the audiobook and the kindle version. Listen to Freddy pronounce Spanish for you as you read on your kindle tablet. A slow read to ease your comprehension. This is an e-book/audiobook combo you must have.
CLICK ON THE LINK FOR AN AUDIO SAMPLE OR TO BROWSE A FEW PAGES OF THE E-BOOK.
Easy Spanish Short Novels for Beginners With 60+ Exercises & 200-Word Vocabulary: Jules Verne´s "The Light at the Edge of the World": ESLC Reading Workbook Series, Volume 1
by Freddy Moyano (narrator) and written/put together by Alvaro Parra Pinto.
Link:
http://a.co/bansB50